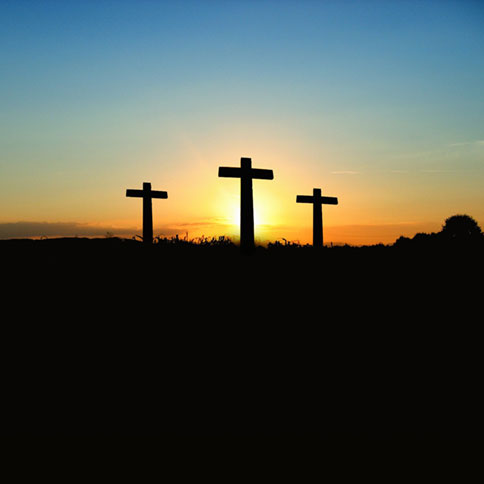 We recently launched this professional new website for Rick Huls Counseling, located in Grand Island, Nebraska. Rick Huls offers Christ-centered counseling and life coaching services and needed a clean new website to represent his practice. We created a friendly and approachable design using a clean and organized layout, adding some color throughout with the nice purple from Rick's branding, and finishing off the look with carefully chosen photography throughout the site. Check it out at rickhulscounseling.com.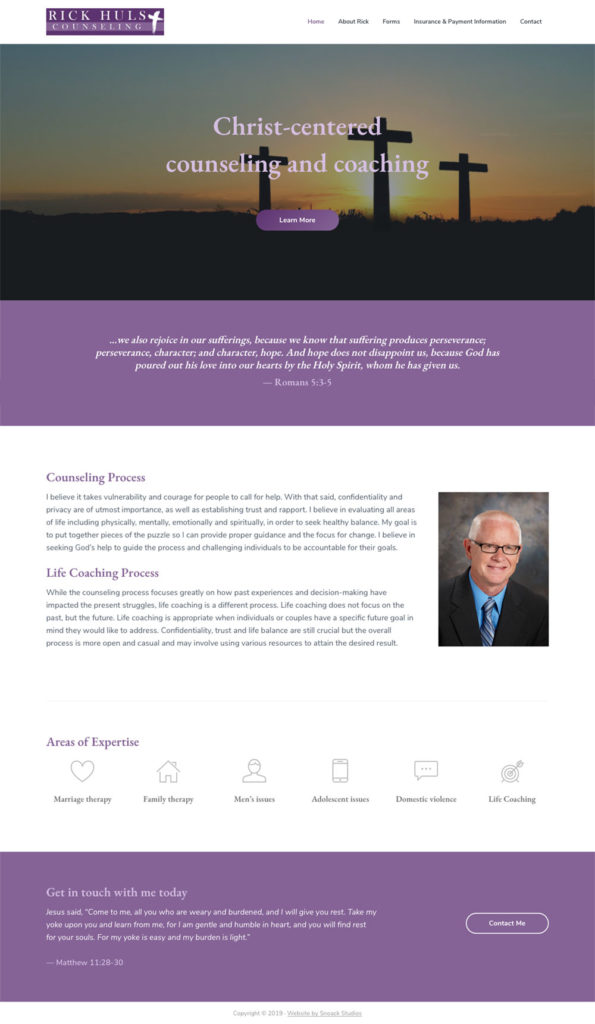 The Website
Rick's new site is powered by WordPress and is easily editable for him so he can keep it updated with any new information that's needed. We chose and customized a clean Genesis theme with an easy-to-navigate layout and design. We used Rick's purple branding color throughout to brighten the site and add some personality to the design. Rick offers Christ-centered counseling and life coaching with areas of expertise in: marriage therapy, family therapy, men's issues, adolescent issues, domestic violence and life coaching. We selected photos that represented his specialities and those different groups of people thriving and living happily. New and prospective patients will enjoy that they can download forms and screenings right from his site so they are prepared for their session with Rick. All in all, we aimed to make a site that was easy to navigate with enough great information to inform and equip people about who Rick is and what he offers so they can feel comfortable walking into their first session. I think we did a great job doing just that!
We love how clean and easy to use the site is and hope your users love it as well. Check out the new site and let us know what you think in the comments below!
0 Comments »
No comments yet.
RSS feed for comments on this post. TrackBack URI
Leave a comment