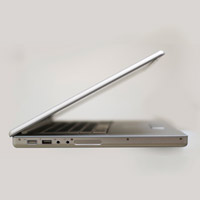 Keeping in touch with clients and potential customers through email marketing is a great marketing technique and something your company should look into if you aren't already utilizing it. The greatest reason that email marketing is beneficial is that it helps you to stay at the top of your customers' minds.
Many people aren't sure how to get started or what would be best for their company since there are so many different ideas out there. We'll talk about some ideas today and give you all the info on getting started with it!
Why Use It
As I mentioned above, email marketing is so powerful because it puts you at the top of consumers' minds, which is the best place to be when a purchasing decision is being made. The best thing you can do is to offer something of value with your emails and the people that receive them will in turn value your company. If you email once a month, you'll be placing your name in front of a potential customer once a month and they'll hopefully think of you when they go to purchase a product or service that you offer, simply because you reminded them that you're there. Emails are also great because it's easy to forward to a friend, track who opened it and customize. Also, people prefer different communications methods so it's best to offer something for everyone.
Finding great content to send out is a key item in running successful email marketing campaigns. It's best to tailor your emails to your specific audience, gearing the content, length and frequency to their tastes. People usually aren't interested in reading lengthy articles through email, and they definitely won't stay on your list if you don't have something that they feel is valuable for them. So take some time in making these decisions and you'll find that email marketing can be beneficial.
Email Services
There are many options out there for email services to use, you'll want to choose one that suits your needs best. Snoack Studios offers an email program for our clients that's flexible, customizable, and reasonable in price. But whichever service you use, make sure you find one that allows you to:
customize your email template (or offers generic templates if that's what works best for your budget)
separate your list of emails into multiple groups
track and analyze who opened the email, which links they clicked on, and other helpful information
setup your emails quickly and easily, you'd be surprised how many popular email services are actually tough to use
Many email services allow you to setup a free account and try it out for a while, and this is a great thing to do so you can see firsthand what it would be like to use.
Other Advice
When to send: There are different schools of thought on this debate, but I recommend you do what's best for your audience. If you aren't sure what's best, do some testing of your own and find out what gets you the best open rates. At Snoack Studios, we send our email newsletter once a month, during the middle of the week, near the 1st of the month and that works out great for us.
What to talk about:  As I mentioned above, make it valuable for your subscribers, and this will include different things for each company. You can talk about upcoming specials, company news, resources your clients would enjoy, or pass along information that would help them.
How to build your list: I recommend starting with your current and past clients so you can reach out to them regularly and stay at the top of their mind. You can also add people you network with or others you meet but make sure you get their permission before you add them. It's also a great idea to add a signup form anywhere you can, your website, facebook page, blog, etc.
How to make it your own: Customizing your email template is a great way to make your emails stand out and ensure that it follows your branding and looks like your company. Plain emails aren't nearly as fun as nicely designed ones, so spend some time thinking about what would work best for your company. Snoack Studios can help you with a design that is custom and tailored to fit in with your needs, see some of our designs that we've done for other companies.
Avoid spam: The CAN-SPAM Act is a federal law that went into effect to control spam and regulate emails being sent out in mass quantities. Every email service has its own rules by they all abide by the CAN-SPAM Act so make sure to review the regulations and stay within the guidelines of it.
Email marketing can be really fun and very beneficial if you do it right. Build your list, customize your template and find the right service that matches your needs. Enjoy!
1 Comment »
[...] not talking about email marketing today (although we do love email marketing!). We're talking about ways to market your company [...]
RSS feed for comments on this post. TrackBack URI
Leave a comment