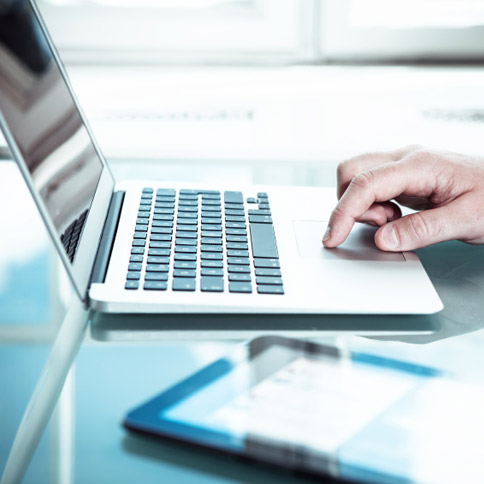 Each year we like to make some predictions on what the trends will be in web design for the coming year. Many of these trends have emerged in previous years, but will be much more prevalent this year. With increased mobile browsing comes the need to adapt websites to a user on the go that has a short attention span and a need for information quickly. Bold text, large photos, more icons, and other visual references are going to be huge this year because of the ever-changing user and how they are surfing the web. Check out our predictions for the coming year!
Huge Hero Images
Hero images fill the entire width of your browser when you visit a site and are one of the greatest ways to capture a user. We've started seeing this more and more as photography is an excellent and captivating way to connect to users quickly and powerfully.
Background Videos
Motion is becoming more popular on the web because of our ever-moving world and because it's becoming easier for developers to implement it. Video in particular is a great way to connect to users and it's becoming more popular to see background videos with text or content on top.
Card-Style Interfaces
Pinterest first popularized the card-style concept, and it's really taken off. We'll see even more layouts that are boxed off, giving the design a better sense of organization and order.
Material Design
Google first released the Material design language in June of 2014, but it's really been picking up speed lately and will become even bigger this year. Flat design is a design style that is completely flat, with no gradients or shadows. Material design takes cues from flat design, but incorporates some shadow for a little more depth.
Illustrations & Watercolor
Hand drawn elements like illustrations and watercolor paintings will gain more traction this year. People are craving more details and a more humanistic touch and this is a great way to bring that in through design.
Subtle Animation
We are seeing an increasing amount of subtle animations on websites, like when you click a link or hover over something. Small details create a better user experience and these little animations are small but powerful touches.
What do you think we'll see this coming year?
0 Comments »
No comments yet.
RSS feed for comments on this post. TrackBack URI
Leave a comment