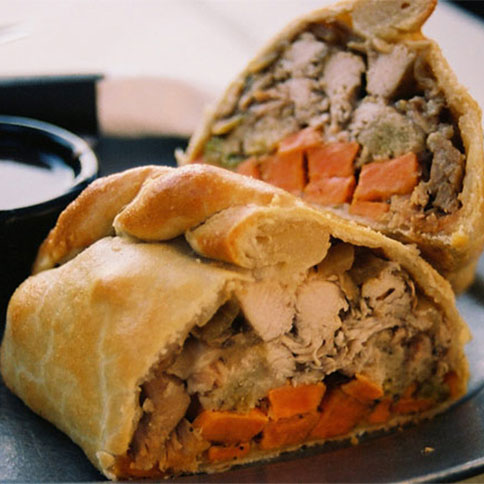 We recently launched a slick new online ordering system for Cornish Pasty Co., a restaurant chain with locations in Arizona and Nevada. They wanted customers to have the ability to easily place an order online, adding options and making choices as needed so they could dine-in or carry out. So we created a user-friendly system that gives people the ability to choose from their whole menu (and all of the options that come with it), and they can pick it up or stay there and eat, and it will be ready within 30 minutes of placing their order. We're pretty excited about how user-friendly this is and how easily you can customize your order to be exactly what you want. Check it out at order.cornishpastyco.com.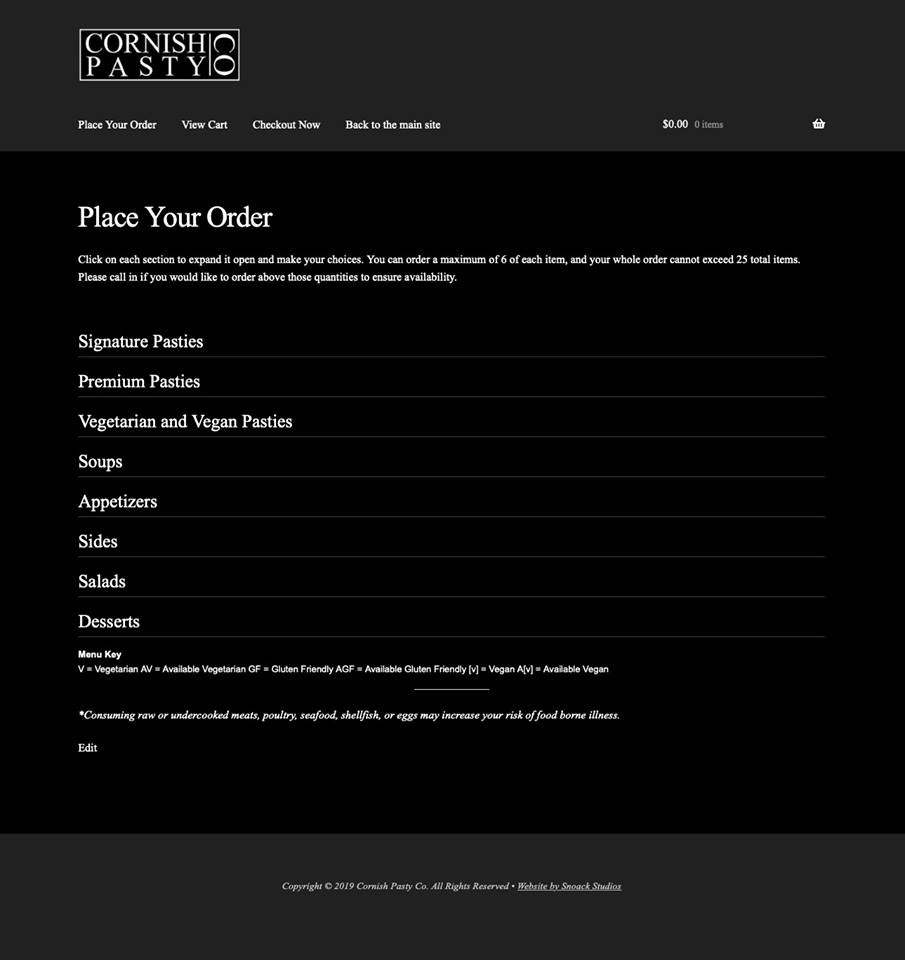 Cornish Pasty Co's main site is mostly black and white with serif text to keep it simple and right on point with their restaurant's style. So we carried the same look and style over to the online ordering site, which is a subdomain of the main site. WordPress powers the site and WooCommerce runs the online ordering system, giving them a lot of powerful and user-friendly options to work with.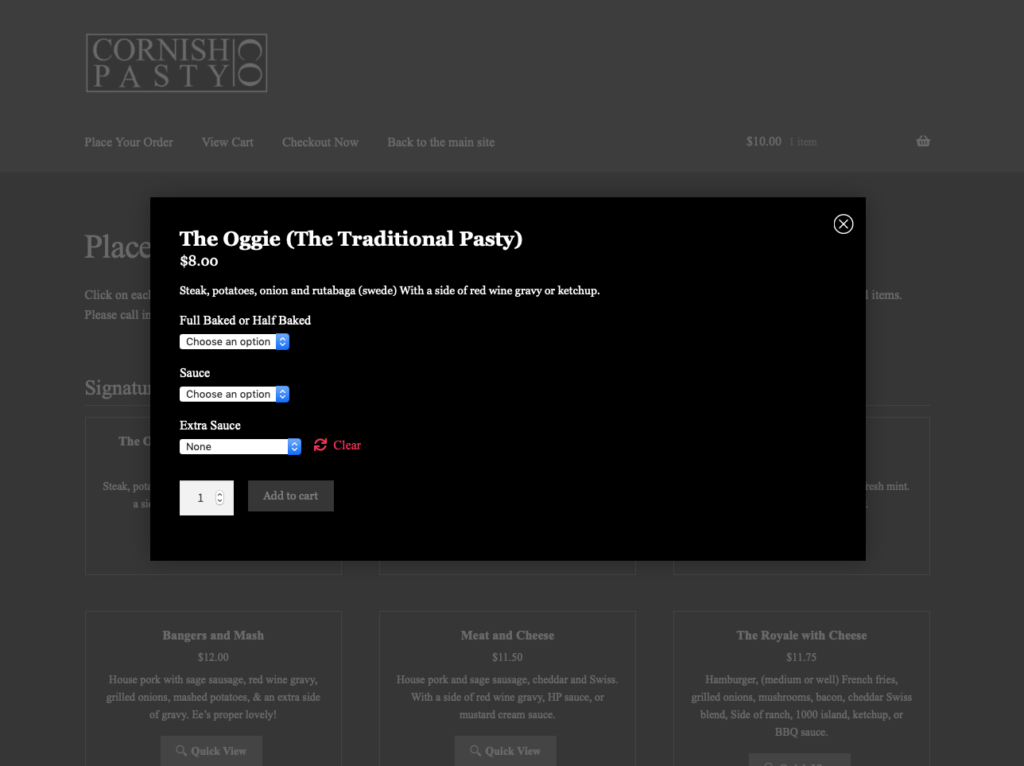 They wanted it to be really mobile-friendly as many people will likely order right from their phone, so it needed to be simple, easy-to-use and translate well to a mobile device. Their menu is pretty extensive so with simplicity in mind, we condensed each category down so you aren't looking at pages of items when you first arrive, just the main categories. You click on the category you want, to expand open all of the choices, then you click on the item you'd like from there, opening a lightbox with all the options for that particular item – full or half pasty, sauce options that fit that item, etc. Add your item to your cart and move on to the checkout page. Currently they have only launched this at one of their locations, but in the future, you'll be able to choose from all their locations when you're checking out. You can also choose when you'd like to pickup or dine-in, either today in 30 minutes or a week from now if you'd like.
We really love how this site came out and how easy to use it is! Customers are already using it and loving it as well. Check out the new online ordering system for CPC and let us know what you think!
0 Comments »
No comments yet.
RSS feed for comments on this post. TrackBack URI
Leave a comment