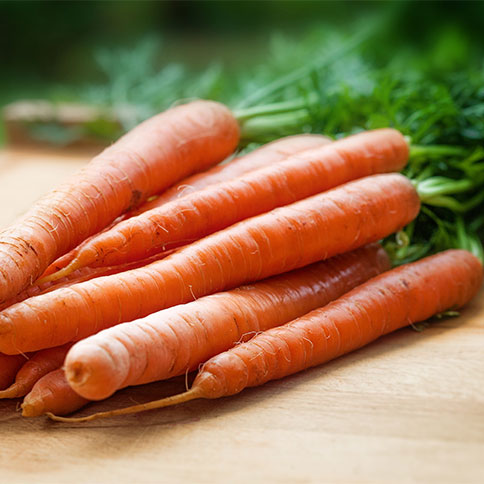 We recently launched this vibrant new website for Create A Change Now, a 501(c)3 organization in Las Vegas, Nevada that works with schools in the Las Vegas area to promote a healthy lifestyle through gardens and chef demonstrations as well as fitness programs and more. The organization has been growing and they wanted a beautiful new website that really accentuated all of the great things they are doing and achieving. We used beautiful photography, a fun combination of fonts, and a bright color palette to achieve the look they were going for. Check it out at createachangenow.org.

The Website
Their new website is powered by WordPress and is using a custom theme we designed to accommodate their needs. Create A Change Now wanted a long homepage design with lots of sections to give users a great look at all of the neat things they're doing, in an easy to navigate format. We carefully organized and laid it out and now users can view a lot of information quickly and easily and then dive into the site to read more. Each page within the site has a great photo with a beautiful garden, a yummy looking vegetable, or kids having fun to show what they're all about. A bright color palette brings a whole lot of personality and fun into the design. We also incorporated a handful of different fonts that continue to express their kid-centric mission. Overall, the site is incredibly vibrant, with lots of great information that users will enjoy looking through.
Be sure to look through the whole site for some great information about what they're doing. Check out the Schools page to see a photo of all 27 of the schools they are currently working with. The Leaders page includes a fun photo of each of their team members, and links to an individual page for each person with more information. The Donate page has an easy to use form that allows users to donate one time or monthly if they would like to support the organization.
Testimonial
Candace Knobloch, Founder of Create A Change Now, had this to say about working with us:
Our committee looked to Shannon for her expertise and guidance in building our nonprofit website and the end result was fabulous! We worked with her on our first site and now have completed our second website with her. She placed herself in the position of getting our mission across and made it happen in her design. Shannon's responsiveness was stellar and her ideas created a colorful, unique and user friendly site for us! We couldn't be more pleased!
Thank you Candace! We've greatly enjoyed working with Create A Change Now for the past 6 years and look forward to continually supporting and working with this wonderful organization that does so many great things for children. We highly encourage you to visit the new site and check out their mission and all their programs. And let us know what you think of the site in the comments below!
0 Comments »
No comments yet.
RSS feed for comments on this post. TrackBack URI
Leave a comment