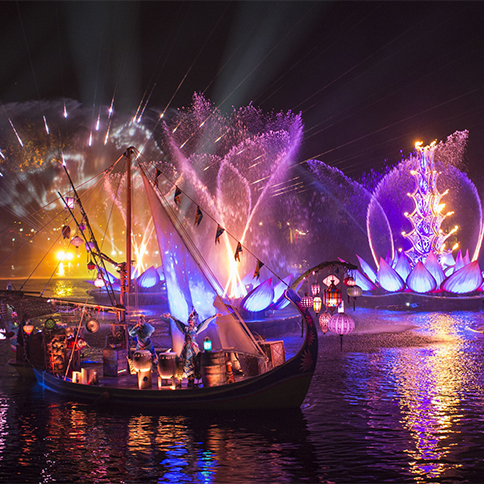 We recently launched a sleek new website for Entertainment Project Services, a firm specializing in mechanical design and automation system integration, based in Las Vegas, Nevada. They work with large budget production shows, amusement park attractions, art installations, in water, in flight, on stage, and at sea, creating and implementing unique projects. They create impressive projects and needed an updated site to match their grand ideas. The new website features large photos, bold typography and lots of fun features throughout, creating an upbeat vibe that echoes their fun and professional work atmosphere. Check out the site at entprojects.com!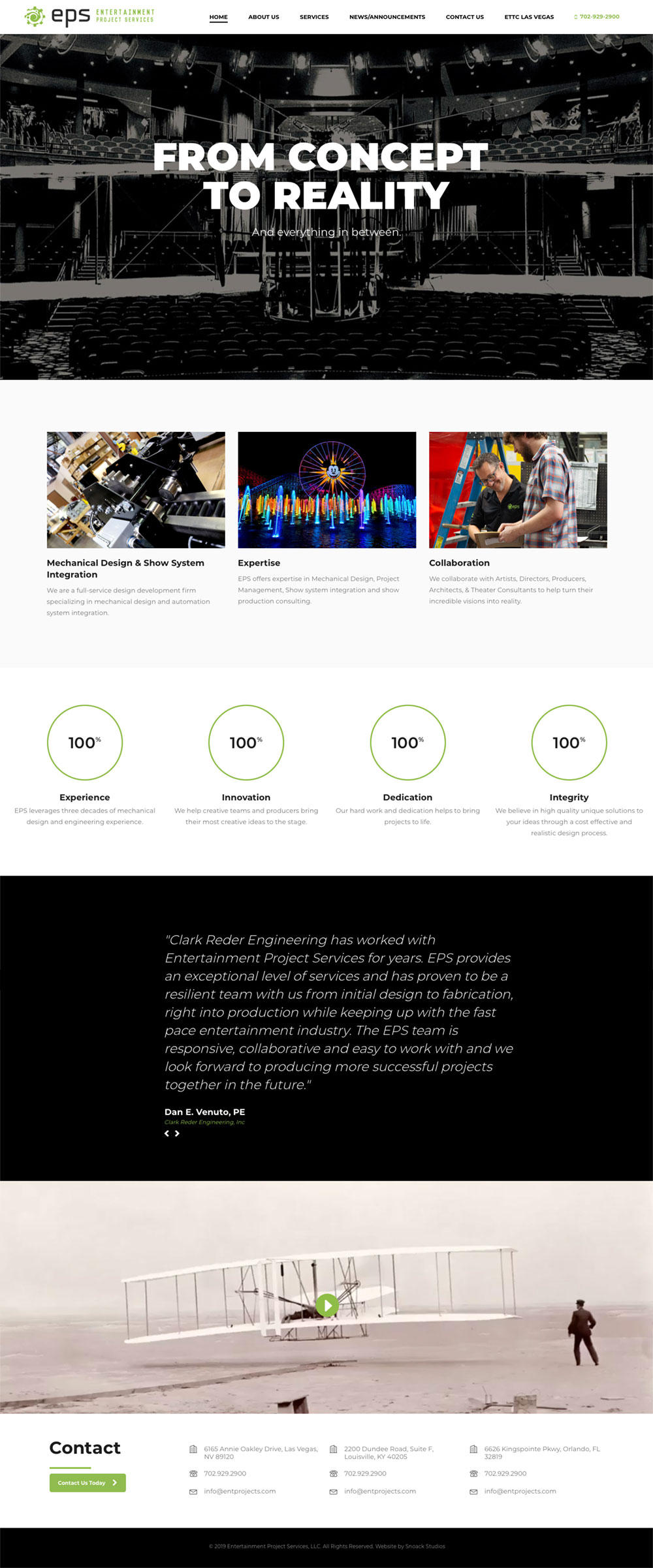 The Website
The website is powered by WordPress and uses a simple but stylish theme that is customized for their needs. The website has a classic look with a mostly black and white color palette but it has a modern edge with pops of their bright green branding color throughout. The typography is also modern and features large, bold headlines that really stand out. Rich, eye-catching photos of their work is also showcased on the site giving users a look into what the team can do. Small, fun touches can also be seen mixed into each page including graphs that move, icons that bounce, and photos with parallax scrolling. Overall, it's a sleek and professional site that elegantly showcases the EPS team and their work.
Testimonial
Molly Michelman had this to say about working with us:
Though we had an existing website, it was in need of improvements. We are thrilled with the results, thanks to Snoack Studios. Shannon was speedy, responsive, creative, and above all, incredibly patient with us. Through all of the changes and minor adjustments that we requested along the way, Shannon never made us feel annoying or difficult. As Snoack Studios was such an excellent partner for us during the process of modifying our website, we are continuing the partnership by having them host our website. We feel that we are in extremely component and safe hands with Snoack, and are so happy that we can continue to have the talented Shannon on our team.
Thank you Molly! We're looking forward to continuing to work with you guys as well. Check out the new site and let us know what you think in the comments below!
0 Comments »
No comments yet.
RSS feed for comments on this post. TrackBack URI
Leave a comment