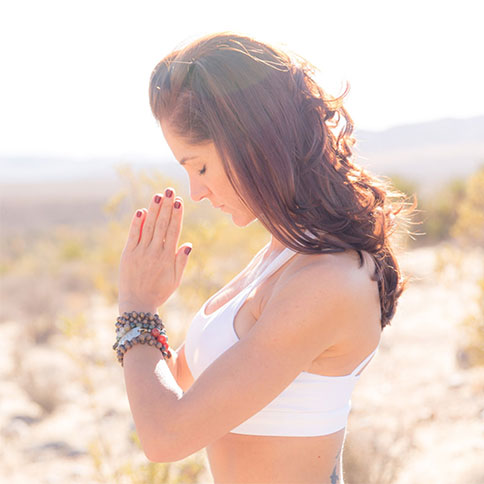 We recently launched this great new website for EpicLuv, a new company in Las Vegas, Nevada. EpicLuv offers strategy sessions, coaching packages, and workshops to help people "take accountability of their lives to discover their own EpicLuv!" We wanted the website to be simple, effective, meaningful and moving. It needed to communicate Melissa's values and inspire people that are looking for her services. Beautiful photography, excellent copy, and a simplified layout created the website we were looking for. Check it out at epicluv.com.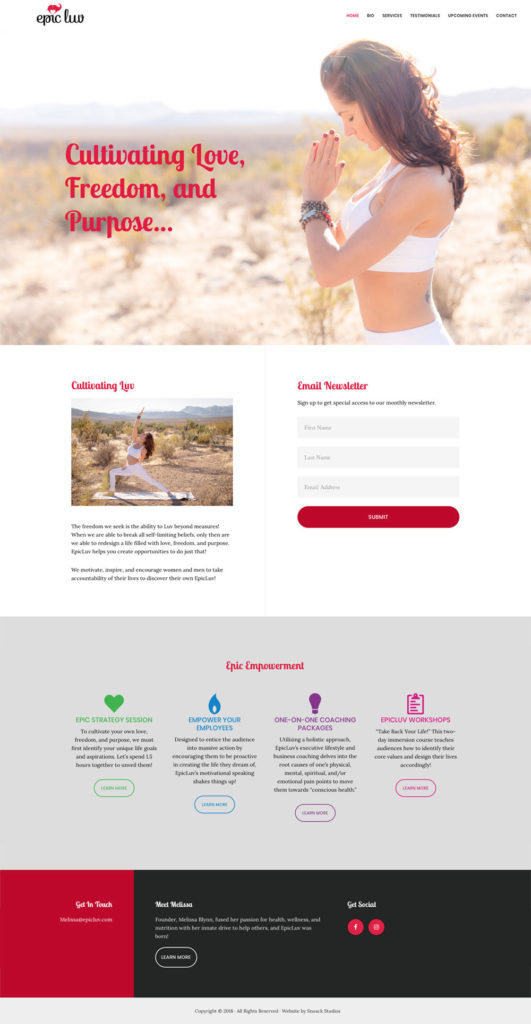 The Website
The site is powered by WordPress, our content management system of choice here at Snoack Studios. We started the project with excellent copy written by Courtney Stephens with CMarie Consulting, which really helped give the website a professional touch. Beautiful photography of Melissa taken in the desert surrounding Las Vegas is placed throughout that gives the site a peaceful and serene vibe. EpicLuv's brand colors and fonts are used in the design, giving the site a lot of color and personality.
Testimonial
Melissa Blynn, owner of EpicLuv, had this to say about working with us:
Trust, Patience, Listening and Effective Execution are the best words to describe working with Shannon! I had the honor of hiring her to launch my first official business in over 9+ years. From white board drawings, to different visuals all over my house, I was able to get my vision over to her and she was able to create exactly what I wanted. The few revisions I had, she was able to do exactly what I wanted which shows me she listened and had extreme patience with me. I fully trust her ability in design and getting exactly what I needed. Thank you Shannon for all your help in building EpicLuv.
Thank you Melissa! The website came out great and we enjoyed working with you! Check it out at epicluv.com and let us know what you think in the comments below!
0 Comments »
No comments yet.
RSS feed for comments on this post. TrackBack URI
Leave a comment