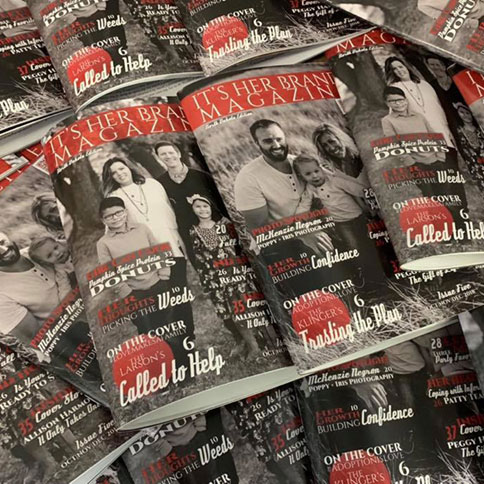 We recently launched this great new website for It's Her Brand Magazine, a publication in North Dakota. The magazine aims to celebrate and empower women and have a conversation about the many issues that today's women face. The new website is clean and professional but also modern and fun. A great place to showcase the magazine's articles, display their sponsors, and also allow users to purchase copies and subscribe to the publication as well. It needed to be user-friendly as it contains a lot of information, and people can easily surf through it all and find what they're looking for. Check it out at itsherbrandmagazine.com.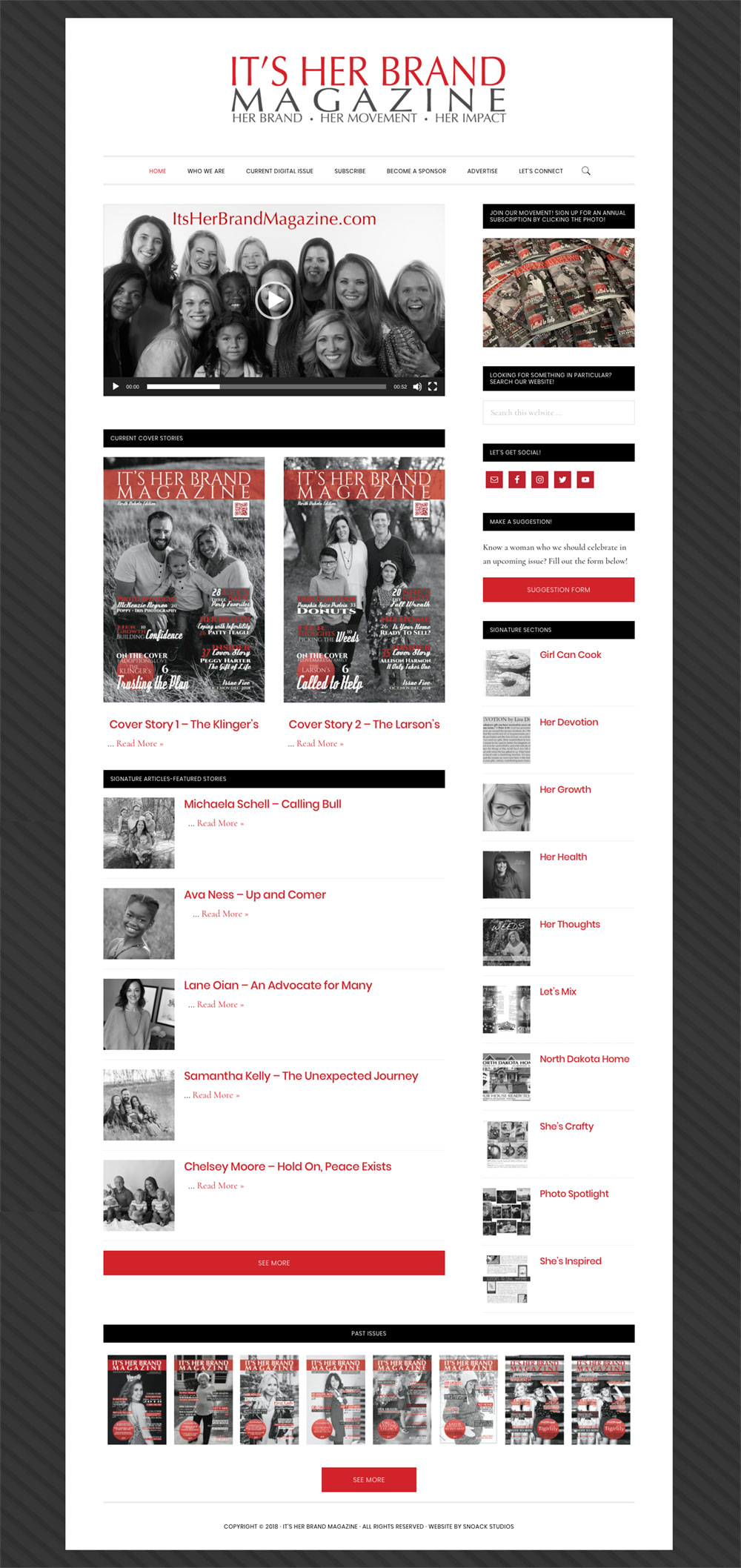 The Website
The site is run by WordPress, powered by the Genesis framework, and has been customized to fit the magazine's style. The look of the site is very clean and organized, with a great deal of information to deliver to users, it had to be structured and laid out neatly. The articles and the magazine itself needed to shine and be the highlight of the site, so there is quite a bit of whitespace to showcase the pages of the magazine. The magazine's colors are mostly black and white with red accents to give a nice splash of color, so those are the colors we've used throughout the site as well. It creates a classic style with a modern vibe that is appealing and engaging to look at. The fonts are also modern and contribute to the clean, easy-to-read design.
Testimonial
Ashley Rae Klinger, Editor/Publisher of  It's Her Brand Magazine, had this to say about working with us:
I've worked with Snoack Studios on a number of different projects, and they never cease to amaze me. From their professionalism to their creativity, abilities, timeliness, and everything in between, I'm always happy with my experience with them. I couldn't be more pleased with the completion of our brand new website! Not only does the end product look amazing and turned out exactly how I envisioned, but the entire process of working with Shannon to bring this website to life was wonderful. I would recommend Snoack Studios to everyone I know, and I look forward to working with them on future projects!
Thank you Ashley! We've always enjoyed working with you and are so pleased with how the site turned out as well. Check out the new site and the magazine and let us know what you think in the comments below!
0 Comments »
No comments yet.
RSS feed for comments on this post. TrackBack URI
Leave a comment