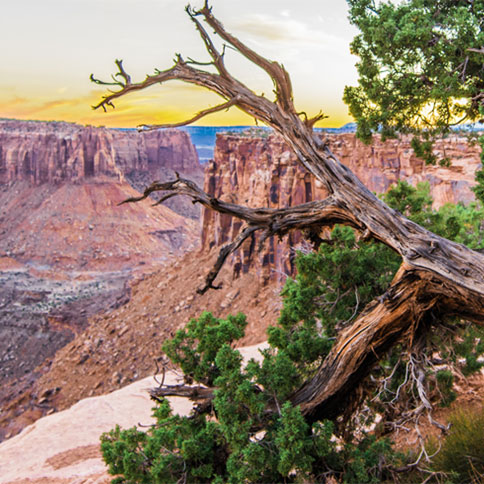 We recently launched this polished and professional new custom website for Montlake Financial Services, LLC in Scottsdale, Arizona. The financial advisor firm wanted a new website that exemplified their established company in a professional but approachable manner for their target audience. We chose vivid and descriptive photos for each page, used classic fonts, a warm background to complement their Montlake brand color palette, and a clean and organized layout to create the look we were after. Check out the site at montlakefinancial.com.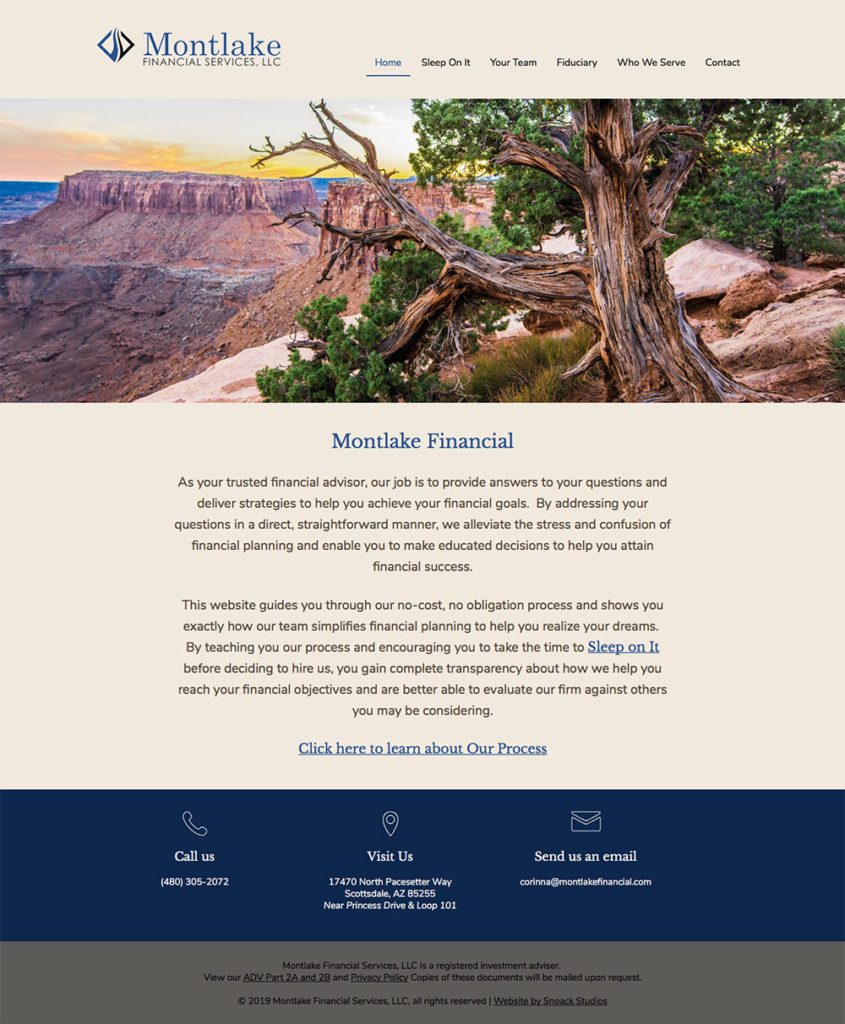 The Website
The website is powered by WordPress and features a custom theme we designed just for them. The layout is clean, organized and simplistic to allow potential clients to easily read about Montlake and what they have to offer. Courtney Stephens with CMarie Consulting crafted professional copy for the site that really gives the site a polished and professional feel. Descriptive photos were carefully chosen for each page that matched their target audience and would make people feel comfortable and connected to the firm. Montlake's brand colors of blue and black were used, along with a warm tan background color that gives the site an approachable vibe. Outlined icons are used throughout the site to add some additional character to the look. Overall, the site shows the friendliness of the Montlake staff and the professional services that they provide.
Testimonial
Jon Munson, owner of Montlake Financial Services, LLC had this to say about working with us:
We just completed a full redesign of our company website and it turned out great! The initial site was designed by Snoack Studios in 2015. Over the past four years, our business has evolved so it was appropriate that our website change to reflect this. Shannon is a pleasure to work with. She was able to deliver a great looking website within our budget and was completed on time!
Thank you Jon! We've enjoyed working with Montlake Financial Services, LLC over the years and are thrilled with how the website came out. Check out the site and let us know what you think in the comments below!
0 Comments »
No comments yet.
RSS feed for comments on this post. TrackBack URI
Leave a comment