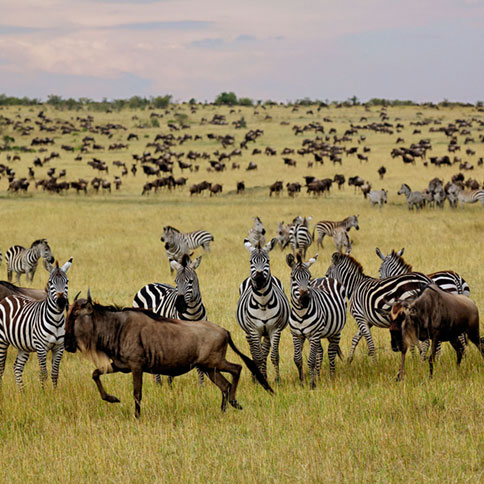 We recently launched this striking new website for One Season Productions, a new film production company based out of Santa Barbara, California. The team behind One Season Productions is very passionate about their mission as well as their film projects, and wanted a website that could match their vision. They specialize in educational films and documentaries about ecological restoration projects so we wanted the website to have a captivating look that captured the essence of their environmental mission. Check it out at oneseason.global and let us know what you think!
The Website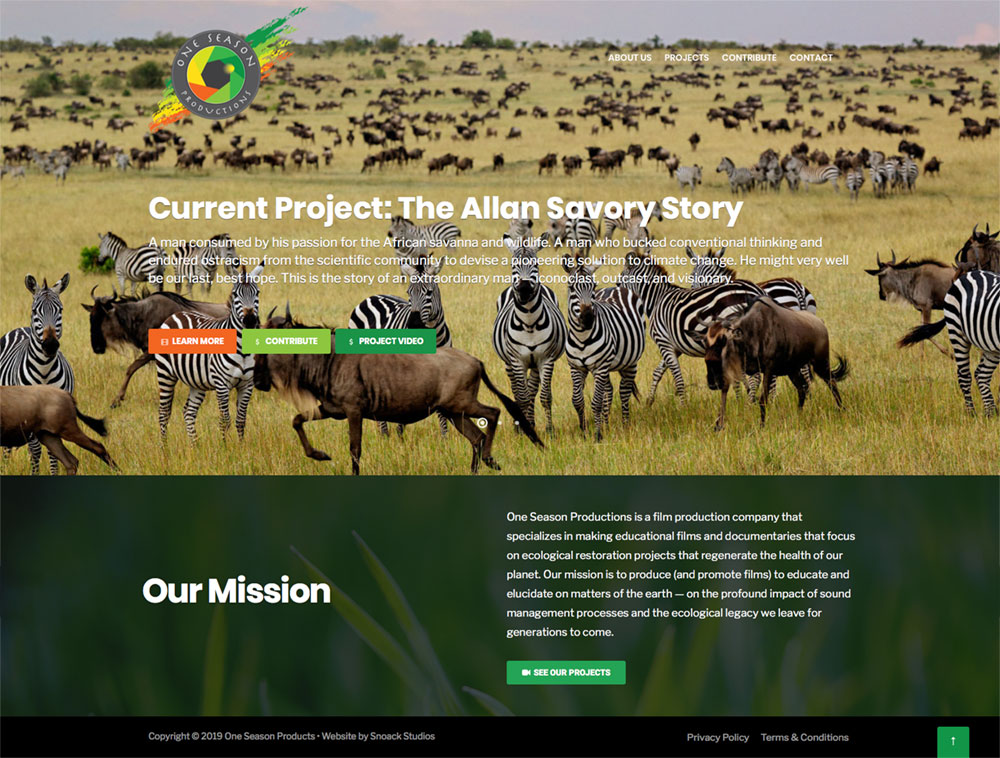 The website is powered by WordPress and their theme has a modern and elegant look that we customized to fit their needs. We used large beautiful images of grasslands and wildlife throughout the site that we carefully chose to capture the right message. We also used bright, fresh colors throughout the site to give some great pops of color and really bring their message to life. We also used bold, modern typography choices to give us the right look for this great new website.
Testimonial
Eric Adler had this to say about working with us:
Shannon's work quality is outstanding. She makes it so easy. I am an IT consultant and all my clients love her as well. She just gets it done!
Thank you Eric! It was an absolute pleasure working with you on this project, we just love how it came out. Check out the new site, as well as their mission and current project while you're there. Let us know what you think of the site in the comments below!
0 Comments »
No comments yet.
RSS feed for comments on this post. TrackBack URI
Leave a comment