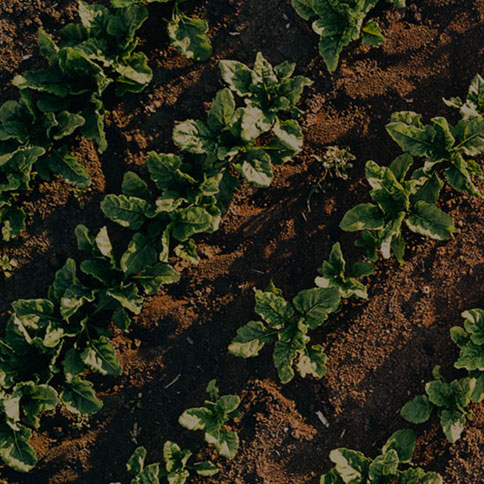 We recently launched this vibrant new website for The Unbeetable Experience, based out of Grand Forks, North Dakota. They help job seekers and workampers find employment with the sugar beet harvest each year in the Red River Valley and Sidney Montana, promising a fun time and lots of great memories! The website gives off a fun and exciting vibe with a vibrant color palette, a mix of different handwritten fonts, and lots of beautiful photos throughout.
Check out this new website at theunbeetableexperience.com.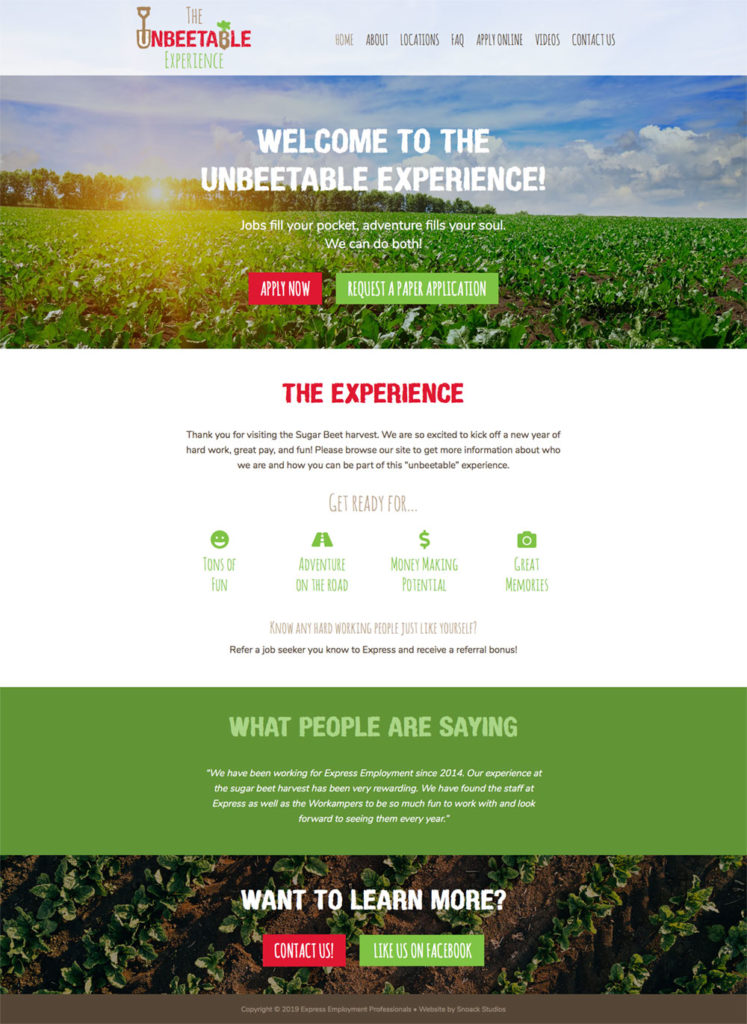 The Website
WordPress is powering the site, allowing them to edit and update the site as needed. The design is vibrant and full of fun with great font choices, bright colors and lots of great photos and videos that show off the great experience that you could have with them. The best part about the site is the online application, making it simple and easy for people to fill out the full application online. It's pretty lengthy, so if they don't finish it in one sitting, they can save it and continue to fill it out later. Once it's submitted, their staff can log in and filter through applications as needed with a simple interface that we implemented on the back-end, keeping their processing time to a minimum.
Testimonial
Alyssa Kaste from Express Employment Professionals had this to say about working with us:
Where do I start? Shannon and Snoack Studios have created multiple logos and stunning websites for our business. Shannon is communicative, creative, and takes the time to ensure you are happy with the finished product.
Thank you so much Alyssa! We had a great time working on this website and love how it turned out. Check it out and let us know what you think in the comments below!
0 Comments »
No comments yet.
RSS feed for comments on this post. TrackBack URI
Leave a comment