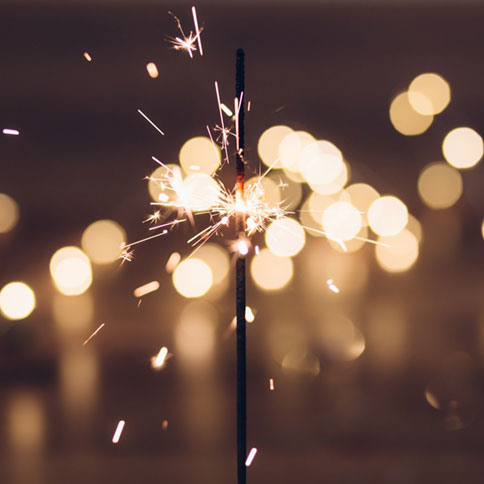 We are thrilled to say that we've been in business for 10 years this October! Each year, we're surprised to see another year pass by and this year it feels like we've reached a pretty big milestone, one whole decade in business. We enjoy what we do so much and are just so thankful for the opportunity to serve our clients. We really wouldn't be where we are today without our wonderful Snoack Studios community, our great clients, and our excellent colleagues that we partner with. Thank you, thank you from the bottom of our hearts for 10 wonderful years!
Here are some of our accomplishments from the last year:
We've designed, developed, and collaborated on LOTS of great websites over the last year, and have launched more custom sites this year than any other year we've been in business! We really enjoy the variety of industries that we work with, everything from health care to beauty and restaurants to finance. We truly love getting to know our clients and learning more about their businesses so we can help them shine.
We are proud to say that the majority of our clients that we work with are either previous clients of ours or referrals from our clients or colleagues. Getting to know our clients and helping them succeed is important to us, and we enjoy building relationships so we can work well together.
We've created a bunch of fun print projects this last year as well, everything from packaging labels and postcards to magazines and tri-fold brochures. We really love printed projects and enjoy seeing and holding the actual piece after it's done.
We've also worked on some great new branding projects, helping companies create a new logo, as well as a whole new look and style for their company. It's fun to see a brand come to life, and give a company a style that visually represents who they are and what they do.
Our premium WordPress hosting service that we provide continues to grow and be a very successful service for us. We are so proud of our hosting services and really enjoy providing a space to help keep our clients' sites safe, secure and running efficiently.
It's been a great year! The fun doesn't stop here though, we're looking forward to another terrific year ahead. Thanks again for being a part of our last 10 years, whether you're a client, colleague, friend, or a cheerleader for us, we are incredibly thankful for you! And we're excited to see what the next year has in store!
Cheers!
0 Comments »
No comments yet.
RSS feed for comments on this post. TrackBack URI
Leave a comment