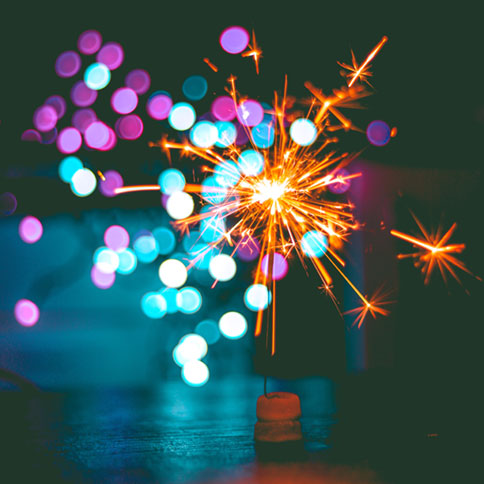 What a year it's been! It hasn't been a normal or easy year for anyone, but from our vantage point it's still been an incredible year full of many projects we're incredibly proud of and tons of great clients that we've been honored to collaborate with. We're more thankful than ever to be here, doing what we love, and working with some of the greatest clients, and colleagues we could ask for. We're proud to have been in business for 11 whole years, providing creative design material for our clients that help them shine and succeed.
Some of our accomplishments from this last year:
With everything going on this year, we're incredibly proud to have helped many clients pivot, brainstorm and change their focus as needed so they could continue doing business. We've helped clients bring their businesses online, we've set up simple websites for people that never had one so they could have an online presence, and for others we've helped find better and more efficient ways to serve their customers that are contactless and virtual.
The marketing world slowed down in March, April and May but we're happy that we've been able to continue working, launching many great new websites, helping new brands get off the ground, adding new e-commerce shops to websites, and working on some great print projects as well. We love the variety in the projects we get to work on and enjoy all of the challenges that each new project brings.
We really can't say enough about our wonderful clients that we get to work with. We always enjoy the fact that their businesses and brands are so diverse, including everything from catering to photography, and accounting to real estate. We greatly enjoy getting to know our clients, and working with such different and fun people.
Our hosting space is busier than ever and we're very proud to continue to provide a safe, efficient and premium hosting environment that elevates our client's websites with incredibly fast speeds.
We can't thank our community enough for always cheering us on, bringing us such great projects and people to work with and for continually being a fun group to collaborate with. Thank you so much for being one of our clients, friends, colleagues or fans, we appreciate you!
We're excited to see what's in store for year number 12, cheers!
0 Comments »
No comments yet.
RSS feed for comments on this post. TrackBack URI
Leave a comment