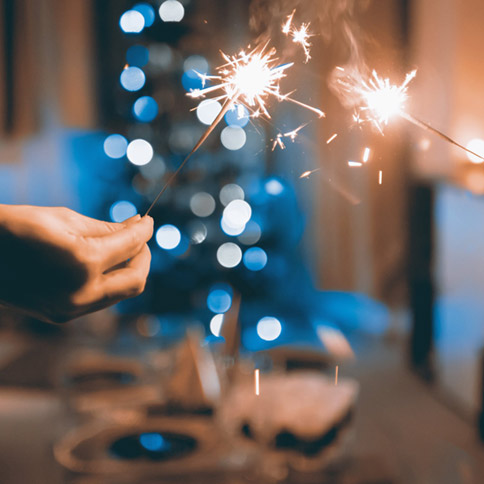 Nine years ago Snoack Studios was born. Nine years of helping clients market their companies and achieve their goals. Nine years of designing and developing websites and fixing bugs and making it all look and function just right. Nine years of creating logos and helping launch new brands and new ideas. Nine years of collaboration and creativity with thoughtful and interesting people. Nine whole years. It's been an incredibly fun and exciting journey, and we've been so fortunate to work with clients and coworkers from all across the US, as well as Canada and Europe too.
We've enjoyed working with companies and organizations in all kinds of industries, everything from healthcare and architecture to restaurants and education. The past nine years have been rich and filled with so many good things, great design, great people, as well as so many great conversations and ideas.
Let's take a look back at some of our accomplishments in the last year
We've designed, developed, and collaborated on tons of new and revamped websites this year. We've done facelifts on existing sites to give them new life and turned desktop-only websites into mobile-friendly ones. We've helped new businesses launch with beautiful new sites and established companies get a start on the web with their very first site. Launching a new website, no matter what kind of project and how big or small, is such an exciting and fun thing for us to do!
We always love meeting new people and taking on new clients but we really enjoy establishing relationships with our clients and continuing to work with them over the years. We had several clients in the last year that continued working with us on small things or complete website makeovers, adding on new products, and working on projects that we help with every year. We love getting to know people and working with clients that know how we work and we know what they like best.
We love working in the digital world, but there's just something so beautiful about tangible, printed pieces. We worked on a few printed magazines and booklets that allowed us to feed our need for working in the print world, blending creativity, layout, and needs for the project, always a fun challenge.
We also enjoyed working with some great companies and groups this year to create new logos or revamp established brands that wanted to shake it up. Helping a new company create a new brand is exciting, you get to witness a whole company take shape and launch, we love being a part of that and this year we got to take part in some fun ones.
We've offered website hosting as a service for quite a few years, but this year we switched to a new host that allows us to offer Premium Managed WordPress Hosting plans. We love the new hosting space! It's fast, extra-secure, offers free nightly backups, free WordPress updates, and a free SSL with each account. It was a big project to switch everyone over, but we're more than pleased with our new hosting and are proud to offer this premium hosting plan to our customers.
We have always been passionate about website security and it continues to be an important topic for us. We set up our sites to be secure and we work to continually educate our clients on keeping their sites malware-free. We also lend a hand throughout the year on cleaning up and securing compromised sites.
We are so grateful for our wonderful community full of supporters and cheerleaders, clients and coworkers, friends and family, and everything in between. Thank you for being a part of it all and for helping us achieve nine great years of success!
We're looking forward to another great year ahead – so many great things are in store! This time next year we'll be planning our 10 year celebration!
Cheers!
0 Comments »
No comments yet.
RSS feed for comments on this post. TrackBack URI
Leave a comment