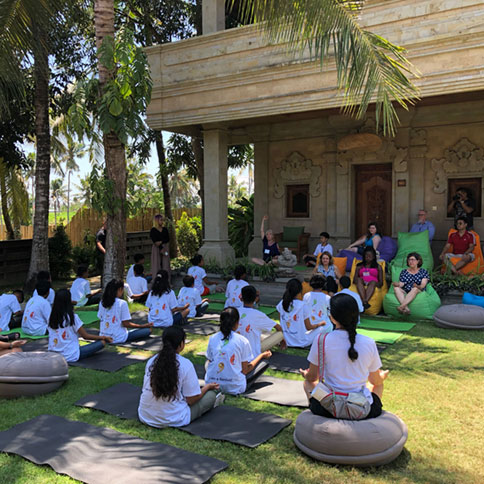 We recently launched this clean and sleek new website for Genius School US, a program that offers in-person and virtual camps that personalize the learning experience and ignite the inner genius in kids aged 10-18 years old and is based out of Las Vegas, Nevada. The website has a bright color palette, lots of photos of their camps throughout the site, and is well organized so information is accessible and easy to find.
Check out the new website at geniusschool.us and let us know what you think!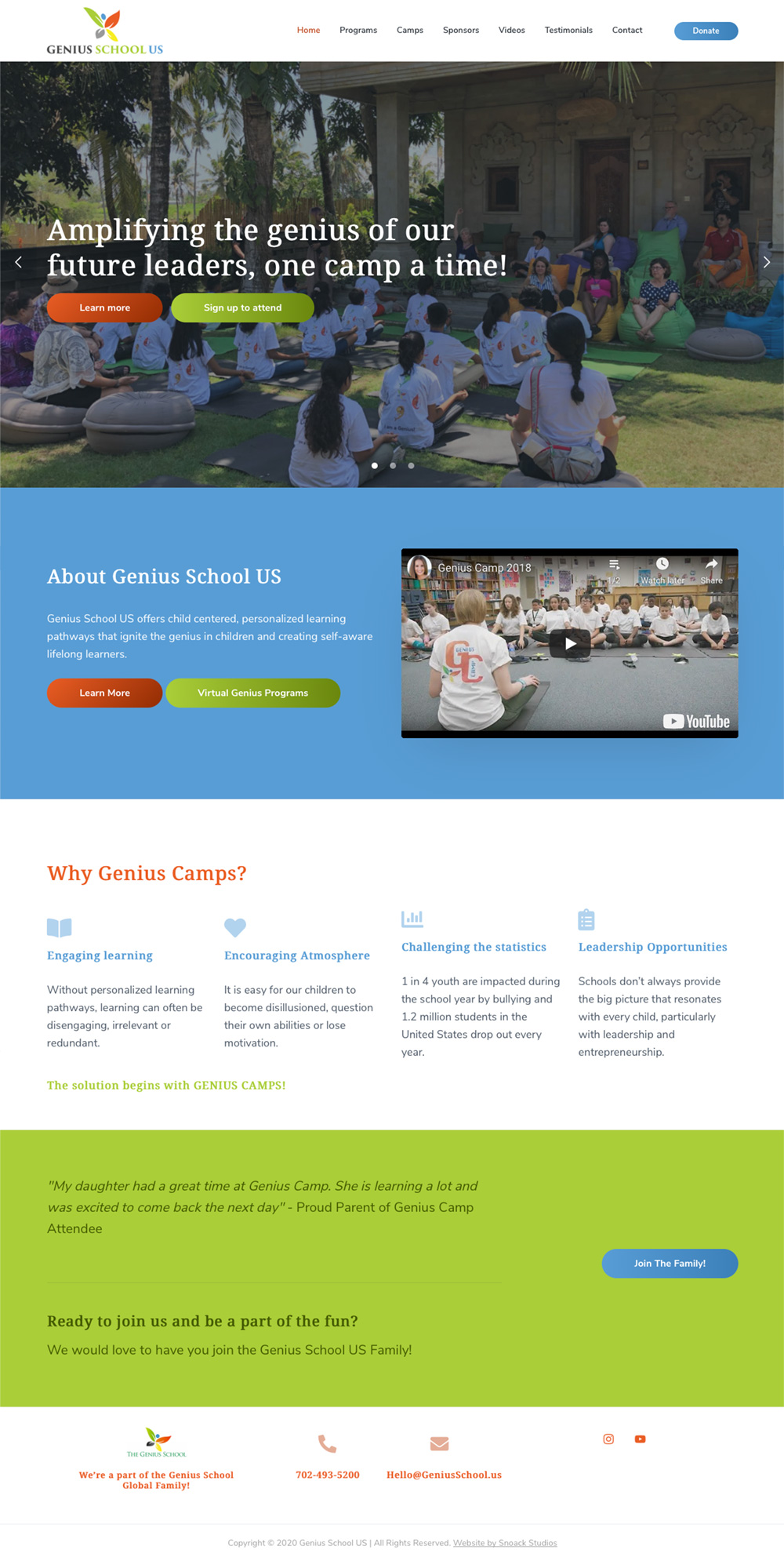 The Website
The WordPress-powered website offers a very clean and organized layout for users so they can find what they're looking for quickly and efficiently. The bright color palette stems from the logo and gives the site a playful demeanor, showing the fun atmosphere that kids will experience at the camp as well. We also utilized photos from all of the camps they've run throughout the site to personalize each page and show people what it's like to attend a Genius Camp. Written and video testimonials are sprinkled throughout, which also gives great insight into what the attendees and parents have taken from the camps, and how highly they view the experiences they've had.
Testimonial
Sandi Herrera, founder of Genius School US, had this to say about working with us:
We were so happy with the work of Snoack Studios. We had a basic templated website that was outdated and the process of working with Shannon allowed us to have this amazingly beautiful site that shares the essence of why we do the work we do. Working with Shannon was super easy, she was so helpful and patient when we didn't know exactly what we wanted. Our site exceeded our expectations and we are grateful to continue our partnership as we expand the site and grow our organization.
Thank you Sandi! We love how the new site came out and greatly enjoyed working on it with you guys! We highly encourage you to check out the new site, especially if you have a child that would enjoy going to the camp. Let us know what you think in the comments below!
0 Comments »
No comments yet.
RSS feed for comments on this post. TrackBack URI
Leave a comment