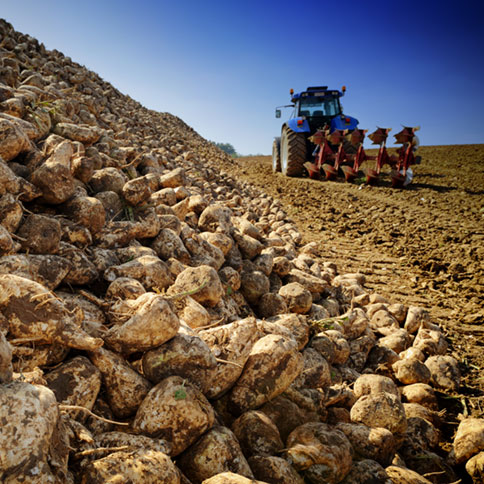 We recently launched this beautiful new website for the Michigan Beet Harvest, a new venture that helps connect workers in the area and workampers with a job for the sugar beet harvest in Michigan. The website is bright, fun and full of photos that visually speak to what the company does. We also chose bold and modern typography that matches the fun vibes of the logo, and used the bright red and green colors from their branding throughout that give a sense of excitement and lots of energy. Check out the new site at michiganbeetharvest.com and let us know what you think!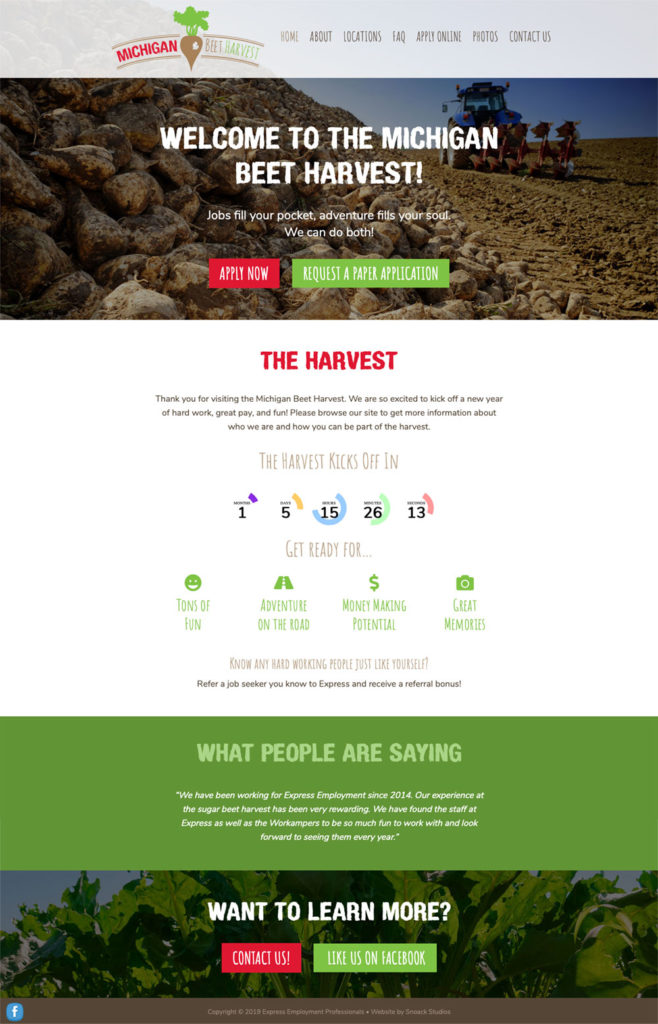 The Website
The website is powered by WordPress and is running on the Genesis platform. People that work the sugar beet harvest have a lot of fun so we wanted the site to be exciting and energetic. So we chose bright colors and fun, modern fonts that all match their new logo. Great photos were chosen throughout that add a lot of character to the site and give viewers a sense of what to expect with the harvest. We also created an easy-to-use online application process that allows people to easily apply, and even edit their form the next year when they want to apply again. Overall, it's vibrant and easy to navigate for people that are checking it out and looking to sign up.
We love how this site came out, it's full of so much life. Check it out at michiganbeetharvest.com and let us know what you think!
0 Comments »
No comments yet.
RSS feed for comments on this post. TrackBack URI
Leave a comment