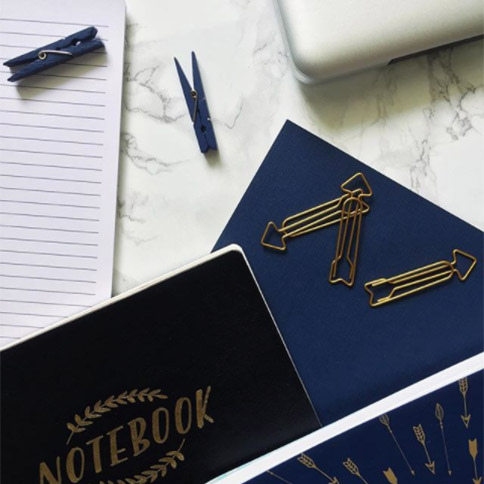 We recently launched a beautiful new website for Savvy + Verve, a professional marketing consultancy in Ann Arbor, Michigan. Savvy + Verve provide an array of services including marketing strategy, social media marketing, copywriting, and much more. They wanted a new website that was clean and sophisticated and highlighted their skills and services, providing a great-looking online presence for their potential new clients to check out.
Visit the website at savvyandverve.com.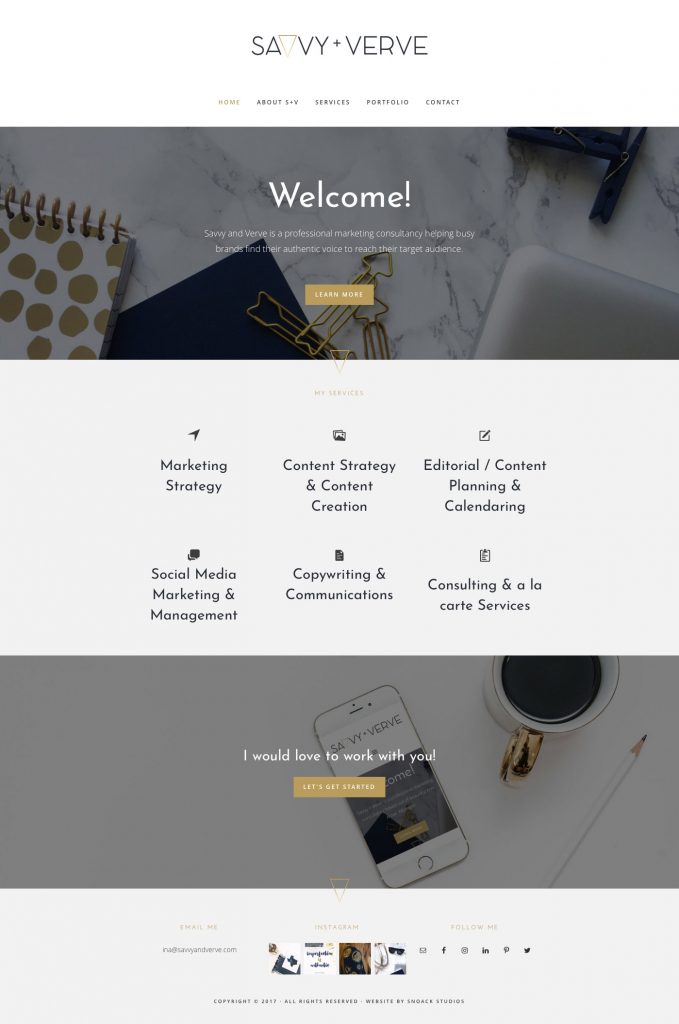 Behind the scenes
The website is powered by WordPress, and run on the Genesis framework. The site has a very clean design with lots of open white space and really beautiful custom imagery throughout. We chose modern sans serif fonts for the site that complement the simple and striking logo. The arrow symbol in the logo is used as an accent throughout the site in a few places to highlight the idea of hitting your target audience through concise and carefully crafted marketing. The site has a few pages that feature information about the company and Ina, the founder, as well as a list of services and a portfolio of clients they have worked with.
Testimonial
Ina Subramanian, founder of Savvy + Verve, had this to say about working with us:
Having a space to welcome potential new customers to was something I'd been wanting to do for so long. Snoack Studios made the process seem so effortless from inception to delivery. Since the site launch I have sent out three new client proposals and continue to receive positive feedback about the site design. We are 100% satisfied with how the project was executed and how things turned out!
Thanks Ina! We really enjoyed working with you as well and love how it all came out. Check out Savvy + Verve for any marketing and social media needs and let us know what you think of the new site in the comments below!
2 Comments »
Just wanted to give Shannon a shout-out! This Savvy + Verve website looks amazing! You're super talented and have a great eye for making this look effortless. Keep up the great work.

Thank you so much Kent! That was so kind of you to say, I really appreciate it! I'm glad you like the new website, it really did turn out great!
RSS feed for comments on this post. TrackBack URI
Leave a comment