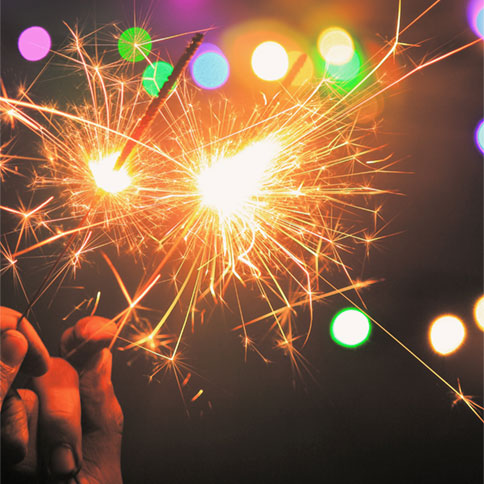 Happy New Year! A new year is always exciting, it allows for a fresh start and some fresh, new ideas to emerge. We're looking forward to a bright and prosperous year and predict it will be an especially innovative year on the web. Everyone is ready to get to work and take the year by storm and we expect to see some pretty neat things happen this year. Certain trends will continue from previous years and new ones will emerge and take off. Let's see what the year holds for us!
Customizable Interfaces
Users continue to want to make their own choices and in turn, customizable interfaces have emerged as a newer trend that's taking off. Users want to choose colors, layouts, content and other options that will give them a richer and more personal experience.
Small Animations
This isn't a new trend but continues to evolve and soar as people enjoy seeing small movements that enrich their web experience. These simple movements engage users and add excitement to an otherwise ordinary site. It can include hovering over over an icon and it changes or clicking on a button and it bounces. They don't have to be large to have an impact.
Scrolling Transformations
This trend involves small or large changes that happen as you scroll, and is another trend that's picking up speed this year. It complements small movements well as it enriches the user's experience by adding something different and exciting to their time on your site. A panel can load or fade as you scroll past, it might bounce or move, or it may emphasize some important information that they want you to see.
Minimalism
We're seeing a move toward more minimal design as people are wanting to simplify things and get right to the heart of the content. Simple layouts, simple designs and simple navigations are key as people want to get information quickly and efficiently.
Real Pictures Integrated
Users are after things that are real this year and want to see real pictures integrated in designs. You'll see cutouts of products integrated in a layout and icons like look real instead of cartoony. The last year has taught us that real experiences are important and we'll continue to see things that look so real you can touch it.
Organic Design
Organic design is another emerging trend that's being driven by the fact that we've spent more time inside this last year. It's inspired by nature and the world around us and features neutral, warm colors, textures that feel familiar, as well as shapes and layouts along the same lines.
What are you most excited to see, and what else are you hoping will happen on the web this year? Let us know in the comments below!
0 Comments »
No comments yet.
RSS feed for comments on this post. TrackBack URI
Leave a comment