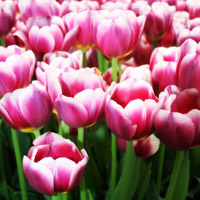 Today is the first day of spring this year! And with the start of spring comes spring cleaning. Why not think about spring cleaning for your website this year as well? Maintaining your website and keeping it up to date is very important, just like keeping your home well maintained and clean is important – but you just don't prioritize both of those things as much as you should because you're busy throughout the year. That's where spring cleaning for your home comes in – it's a nice time of year to clean up, clean out, and renew. So with that, here are our ideas on what you can do with your website for spring cleaning this year!
Refresh your images
One of the best ways to give your website a quick facelift is to change out your images. Go with a new theme, or just different images altogether, and it will change the look of your site instantly!
Clean up your text
Read through all of your website text and you'll be surprised at all of the edits you'll find! Fix spelling mistakes, grammar errors, and re-word anything that could be said in a better way.
Streamline your navigation
Many websites have too many links in their main navigation and it's tough for users to find what they're looking for because of it. Keep the main pages as parent pages and make everything else a child page, adding it to a drop down or sub-navigation so it's more organized.
Revisit the user experience
Have someone else click through your site to find the things that you think most users are looking for: contact information, list of services, products to purchase, etc. Are they able to find the things they need, click through the site easily and find their way around intuitively? If not, get some suggestions and change things up to better organize the site for your users.
Refresh with new colors & fonts
New colors and fonts can also give a nice and easy new look to your site! Even if you have standard branding colors that you can't deviate from, try adding in a new accent color or two (or maybe even shades of the branding colors). A new accent font can do a lot for your look as well!
Spring cleaning for your website can involve a whole new site, a small facelift, or just a few changes, depending on what's needed. But be sure to add it to your spring cleaning list this year and you'll be happy that your site is refreshed and ready for the rest of the year!
What's on your spring cleaning list this year for your website?
0 Comments »
No comments yet.
RSS feed for comments on this post. TrackBack URI
Leave a comment