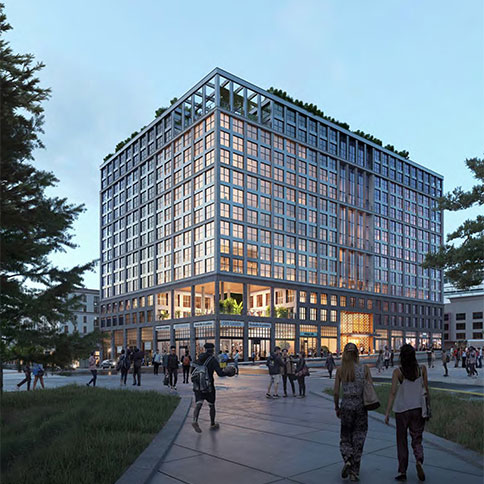 We recently launched this professional and sleek new website for Snow Architecture, a new design firm in San Francisco, California that provides architectural services from initial concept through completion. We wanted the website to be minimalist in style so the information was easy to find and the project photos could speak for themselves. The website features lots of wide open space, modern font choices, a minimal color palette, and a clean aesthetic that speaks to the services and the design style you'll find at Snow Architecture.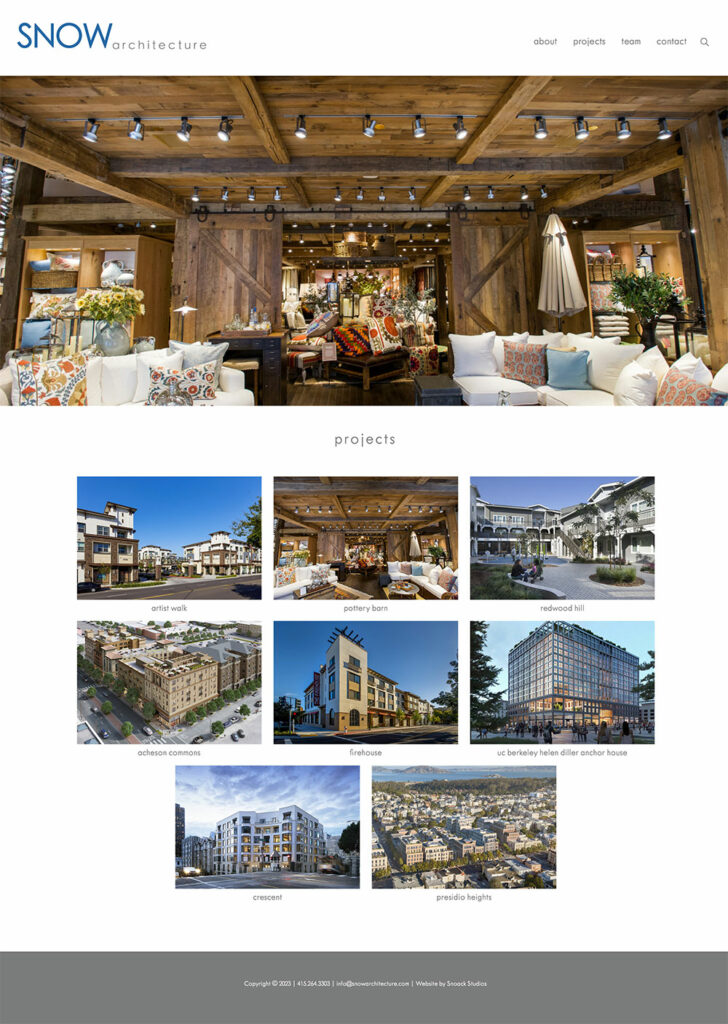 The Website
Powered by WordPress and the framework Genesis, this website is easily edited and maintained by Snow Architecture. The modern and clean design of the site allows the project photos to shine. We set up NextGen Gallery, which showcases the firm's projects and allows prospective clients to see their portfolio of work. Overall, the style and design of the site showcases Snow Architecture well and allows the new company to have a great presence on the web.
Testimonial
Heather Snow, owner of Snow Architecture, had this to say about working with Snoack Studios:
Shannon was wonderful to work with on a website for my new business. Being an architect, I had a vision for my website but I needed someone with the technical website knowledge to put it together. Shannon was able to take my vision and turn it into an amazing website! She was incredibly responsive and fixed every little detail that I had questions about in a short timeline. I would highly recommend Shannon and Snoack Studios!
Thank you Heather! We really enjoyed working on this project and love how the new website came out! Check it out at snowarchitecture.com and let us know what you think in the comments below!
0 Comments »
No comments yet.
RSS feed for comments on this post. TrackBack URI
Leave a comment