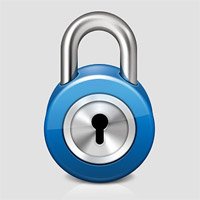 We love using WordPress to build our client websites for many reasons, but one of the top reasons is that the community is outstanding and developers are always working to improve the platform. Developers are constantly updating plugins, themes, and the WordPress core to continually improve things and patch any security holes they may have found. If you've ever managed a WordPress site, you've seen these updates pop up every so often in the WordPress admin panel and you are responsible for making those updates. Many users are a bit apprehensive to make these updates though, or they don't have the time to keep up with them, so they just don't do them. These updates are very important though, so we offer a Monthly Maintenance Plan to take care of this for you.
Why Update
Plugins, themes and the WordPress core updates fix and improve many different things, but they are often fixing a vulnerability or security hole. So it's always best to stay up to date with those to keep your site secure and functioning well. We offer this service to help keep our client's sites up to date so they don't have to worry about it.
The Plan
At the beginning of each month, we make a back up of your site files and the database, and then perform any updates that are needed for plugins, themes and the WordPress core. After the updates are complete, we check on your site to make sure it's all running smoothly. The plan is renewable each year and helps you focus on your business or organization instead of the technical and security details about your site.
We cannot stress the importance enough of keeping up with your WordPress updates and making sure you have a regular update plan in place. We would love to help you stay on top of these with our Monthly Maintenance Plan, so let us know if you're interested and we can get you started!
0 Comments »
No comments yet.
RSS feed for comments on this post. TrackBack URI
Leave a comment