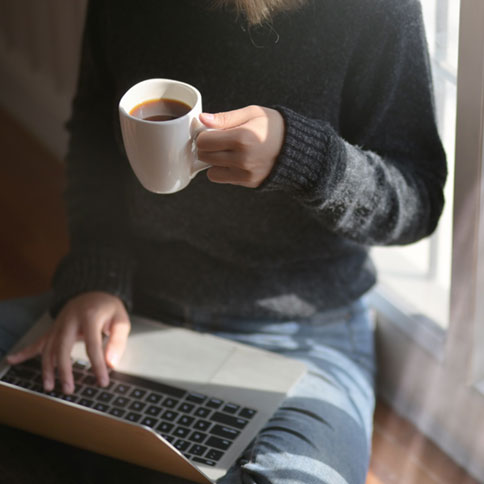 These are unprecedented times with so many unknowns and it's a scary time for many, including small businesses. As a fellow small business, we can empathize, it's a tough time for us all. We've all had many adjustments in the last few months as the pandemic has taken over and forced us to change how we do business. Many have had to send employees home to work virtually or to close their doors until they can re-open. Making it through the storm will take hard work, determination and proactive action. Here are some of our ideas on how to weather the COVID-19 storm.
Scale back anything that isn't essential
Take a hard look at what you can continue and put everything else aside. At a time when many of us are working from home and unexpectedly homeschooling and dealing with a lot more things during our workday, make sure you only take on what you and your employees can handle.
Be creative with your services
Now is also a great time to get creative! Most of us can't do business in person unless you're providing an essential service, but what can you do from home instead to continue your business? If you run a beauty salon and can no longer cut and color hair, look into products you can sell online or ones that people can pick up curbside. If you own a natural food store and have shut your doors, look into starting an online class that helps people make better food choices or teaches them cooking skills at home. People are looking for online resources right now, what can you do to help provide those for them?
Engage with customers and find out what they need
Get in touch with your customers and your community to find out how you can help. Can you start an online class, teach a skill, or organize resources and people? Email your customers and get active on social media. We're all in need of human connection right now, so make sure your business is connecting in a genuine and compassionate way.
Take care of yourself
Most importantly, make sure you take the time to take care of your needs and ensure that your employees do the same. Stress and anxiety are high right now so staying healthy is so important. Make sure you're eating right, drinking lots of water, getting exercise and making time to get outside.
We're in this together and would love to help in any way we can. We'd love to hear any suggestions you have for small businesses so please leave a comment below. Also, feel free to email us with any questions or if you need something, we'd love to help if we can.
0 Comments »
No comments yet.
RSS feed for comments on this post. TrackBack URI
Leave a comment