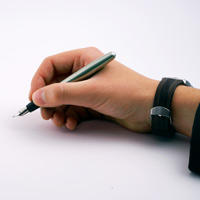 Blogging is one of the greatest ways to market your company and it's a concept that isn't being utilized by enough businesses out there. You can do so many things with it; a blog attached to your company's site gives you a great avenue to distribute free resources to clients and potential customers, you can announce company news, generate excitement about upcoming events, post tips and insider tricks on your industry, etc. The options are limitless as you can see and could be extremely valuable for your company. Customers will value this extra information as well as the opportunity to see more of what you do.
Shows that you're knowledgeable
More and more people are finding companies on the web and doing research before going into the office or store. By posting relevant articles about your industry, you can showcase your expertise in the area and gain a potential customer's trust before they even talk to you. Gaining their trust is an important step in gaining their business.
Clients get a more personal look at you
Most business sites are impersonal and just provide the facts about the company. This isn't a bad thing necessarily but many customers enjoy being more personal, the more they get to know you, the more they connect with and trust you. They can get to know you more through your blog. Keep it professional, but add some personality and allow people to get to know you. It also gives them a place to interact with you, they can leave comments and join in on the conversation.
It's (mostly) free!
Who doesn't love free marketing opportunities? A custom theme will cost you some money, but writing articles and publishing content is free and can be done as little or as often as you like. Getting your name out there regularly is important and will help show that you're reliable and hard-working as well.
Great for SEO
It's also a great way to boost your search engine rankings. Search engines crawl your site regularly looking for new content. The more content they see, the more things they have to rank you by, and the higher your rankings can become. It's really a win-win situation.
As you can see, there are tons of benefits of having a blog, in any industry. Don't feel limited by your company's size or what you do. People are just looking for information these days and the more information you can give them, the better off you'll be and hopefully your customer base will continue to grow.
6 Comments »
[…] your company is a lucrative way to showcase your expertise and expand your audience. We've talked about it before here on our blog, and it's something that we emphasize because we feel it's a great […]

[…] You Pay For I Just Started a Business.. Now What? What to Look For When Hiring a Web Designer Why You Should Start a Blog For Your Business What To Look For In Your Hosting Company Plan for 2011 – Expand Your Online Presence Writing […]

[…] Blogging is a great way to get relevant content out to those that would be interested in your services. You'll want to promote your content anywhere you can so you can gain readership and potential customers. It's also important to have quality posts and content that people will gain value with. […]

[…] is an excellent idea for businesses for so many reasons. It's a great way to have more searchable content online for search engines, users can read […]

[…] We are huge fans of using a blog to bring more traffic to your company's site for many reasons: […]

[…] A blog can do wonders for your business: it's a great way to have shareable content for social media, have more searchable content for search engines, and provide a way for potential clients to get to know you and your craft. We've sung the praises for starting a company blog before. […]
RSS feed for comments on this post. TrackBack URI
Leave a comment