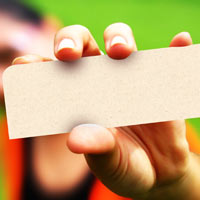 There are tons of marketing tools out there to use, and they really differ for the type of business you have. But if you market at all in person, the greatest marketing tool you could have is a powerful business card.
Even if you have an online shop and don't promote locally, you still meet people on a day-to-day basis in your everyday life, who probably ask, "So what do you do?" This is the perfect time to pull out your business card and give them your short commercial about your business.
Imagine pulling out a thick, quality card with a stunning design. The person is already impressed and you haven't even told them what your company does. They can see and feel the quality that you company must pride itself on, which is important in giving the right impression.
Now imagine another scene. Instead of a high quality card, you pull out a paper-thin card that you designed yourself. Everything about your card communicates a message, how do you want your company to be viewed?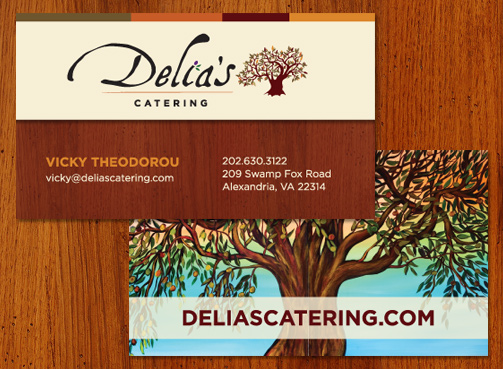 A great business card catches someone's attention
They stop to look at it, turn it over and read everything on it. They understand what your business does by looking at it, and they want to find out more by going to your website. A business card can communicate a lot more than just phone numbers and email addresses.
A great business card is stunning
Business cards don't need to be all white and one-sided. Don't be afraid to use bright colors, photos, and textures; give it some personality. With such a small space, you need to balance the need to be visually appealing, informative, and descriptive, all in 3 x 1.5 inches.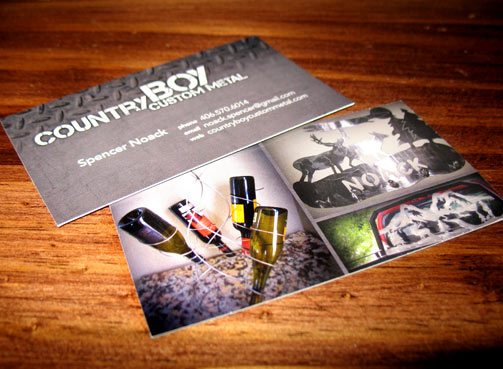 A business card needs to be memorable
If you're at a vendor fair, a networking event, or somewhere else where someone has collected dozens of cards, they need to remember who you are when they get home and see your card. Create that lasting impression and make your card something people want to keep.
Don't skimp on quality for your business card. Make it something you're proud to hand out and keep at the front of your office. It should be an important marketing piece that you're using often to promote your business.
What great business cards have you seen lately?
1 Comment »
[…] 5 Marketing Items To Use To Impress Clients & Win Over Customers Go Green With Your Marketing Materials Fight Bad Design & Mediocrity The Greatest Marketing Tool For Your Business […]
RSS feed for comments on this post. TrackBack URI
Leave a comment