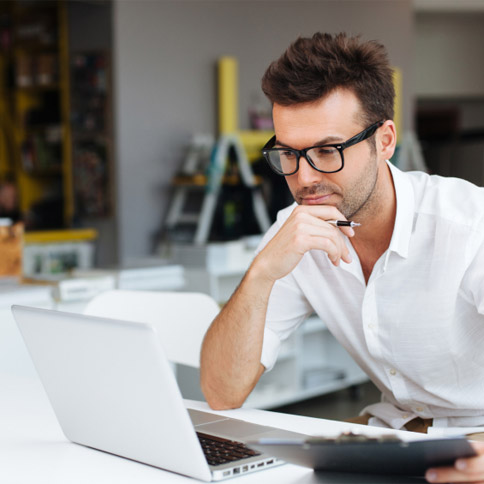 Every business owner wants their website to be found, and search engine optimization is the practice of setting your site up to get the best search engine rankings possible. Search engines use a complex algorithm to determine rankings, using a ton of factors to influence where sites are placed within the list. Everything from the length of time your domain has been in existence to how many incoming links you have will factor in. Even though it can be a complex business, there are some things you can do on your own to help boost your rankings. Check out our top 5 tips below!
Plan your keywords
First, think about who your target audience is and what they would be using to search for a product or service like yours. These search terms should be your keywords that you'll want to use throughout your site in meaningful and intentional ways, not just placed randomly in order to use your keywords more. Use them in page titles, headings, image alt tags, and in regular text throughout.
Create quality content
Google wants you to target real users with your content and places more value in quality, relevant content that users will actually care about. This is really a win-win because users are more likely to be interested in quality content, and search engines reward you for it as well.
Make sharing easy
The easier it is to share your content, the more likely it is that people will do it, and then more people could potentially read it and come back to your website. Google also uses social signals for rankings as well, so if your content is shared more, it will lend itself to better SEO results. Place social sharing icons in easy to find places and make them easy to use.
Regularly update your site
Google places more value in websites that are updated regularly. Plus, it should drive more users to your site if you are regularly generating new and valuable content. It also gives search engines more things to crawl and use for search results so it's another win-win.
Create unique page titles and descriptions
Each page on your site should have a unique page title and description that tells what's on that particular page. This is what shows up in search results and is considered very valuable content for search results so keywords should be used here if it fits. We love using the WordPress Yoast SEO plugin to help get this setup and optimized well for search engines.
Bonus: Take the Website Grader test
Hubspot's Website Grader gives you a good look at your site and what you have going on behind the scenes. It grades your site on performance, mobile, SEO, and security – all things that factor into search results. It gives suggestions on what to fix as well, so it's a very valuable tool!
Figuring out SEO and how to boost your search rankings can be tricky, but we hope our tips can help give you more insight into how rankings are determined and what you can do on your own to help boost them. Let us know if you have more tips to add in the comments below!
0 Comments »
No comments yet.
RSS feed for comments on this post. TrackBack URI
Leave a comment