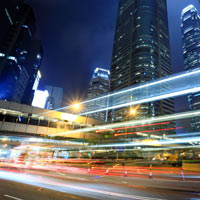 Anyone that has ever managed a website knows that regular traffic is valuable and necessary for building a community and getting the word out there. It isn't always the easiest thing to do though, and people often ask us for tips and advice on this.
A regularly updated blog is really the best way to keep people coming back for more and is helpful in so many ways. If your users can only read a few pages on your site, they may have no reason to return. But if they can see interesting content published on a regular basis, they will be much more likely to come back.
More Traffic
We are huge fans of using a blog to bring more traffic to your company's site for many reasons:
Blog posts generate more content, which gives people more things to do on your site
Search engines have more things to crawl and index, so it can improve your search engine rankings as well
People can learn more about what you do and will feel more comfortable working with you when they can read about your expertise in the industry
Some Tips
Just having a blog isn't enough to make it work well for you, you should make sure to:
Post regularly – about once a week
Post about topics that your clients will find interesting
Allow people to subscribe in multiple ways – either through email or RSS feed
Share your posts through social media and encourage others to do the same
Promote your blog through different avenues, making sure to get the word out there
Establishing a company blog is a big responsibility and shouldn't be done if you aren't sure you can keep up with it. It is such a valuable way to generate more traffic though and should be considered if you're looking to get more people on your company's website!
What are your favorite blogging tips to share?
3 Comments »
I agree completely, blogs are interesting and a great way to keep people coming back for conversation and information. I am considering implementing a blog on my own website. Thank you for the tips !!

@Lori – That's great! It's an excellent way to improve SEO as well – let me know if you need any help with it!

[…] Web Design Trends In 2012 Trends in Web Design: Responsive Layouts Spring Cleaning Tips For Your Website Tips for Organizing Your Website Why You Shouldn't Wait To Update Your Website The Truth About Music On Websites 5 Fun Ideas To Spruce Up Your New Website Keep It Simple! Common Buzzwords & Terminology in the Web World Explained HTML5 Simplified – And How It Applies To You 5 Mistakes You Might Be Making With Your Website The Best Way To Keep People Coming Back To Your Business Website […]
RSS feed for comments on this post. TrackBack URI
Leave a comment