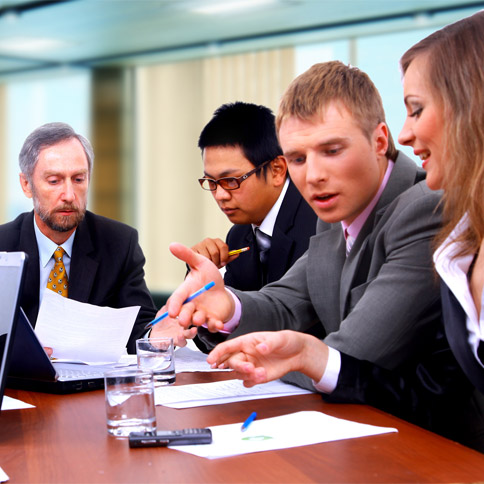 Most social media users know what a hashtag is, but how do you best use them as a business? If used properly they can be a great social media marketing tool, connecting your message and your company to a wider audience. The first hashtag was used in August of 2007 and the whole idea of hashtags and what you can do with them has come a long way since then!
What is a hashtag?
Hashtags are a way to categorize and connect messages with keywords on different social media sites so people can find similar topics of conversation. Hashtags are often used improperly or overused, which is why some think they can be annoying.
How to best use it as a business
Hashtags can be used on many different social media sites including Twitter, Facebook, Instagram and many others. They can be used in a variety of ways on these different sites as well.
Marketing campaign
Hashtags can be used in a marketing campaign where you create your own hashtag. You've likely seen these in commercials where a company will ask you to post on social media, or enter their contest using their unique hashtag. You can ask users to share why they love your services, what they are doing with your product, or how it helps their life. This gets people involved and builds excitement within your community through interaction together.
Our tips:
Make it unique: Make sure no one else is using it (do a quick search!), and make sure it identifies your company or services in some way.
Make it easy to remember: A tough to remember hashtag isn't going to be very popular so you want to make it short and simple.
Categorize your post
Another way to use a hashtag is to categorize your tweet or post, connecting you to other posts that are talking about a similar message. Then, other users (that may not know your business at all) can find you when they are looking for more general keywords or events.
Our tips:
Don't overdo it: Many people use a ton of hashtags together or string a bunch of words together, which isn't really the purpose of a hashtag and isn't best practice for a business. You're using it to connect people to your business, so you'll want to choose something that others are using in their posts or that people might be using for searching purposes.
Search for other uses: Since you'll be connecting your post to others, you want to make sure the other posts using it are something you want to identify with. If the other posts using that hashtag aren't positive, then it might be best to choose something else that will represent your business well.
As always on social media (see more of our tips here), as a business you want to make sure to engage with users rather than sell to them. People are looking to connect with you, so make sure your hashtag use corresponds with that as well.
What are your best tips for using hashtags on social media? Share with us in the comments below!
0 Comments »
No comments yet.
RSS feed for comments on this post. TrackBack URI
Leave a comment