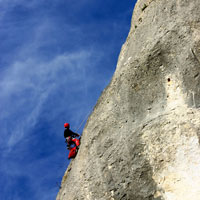 As 2011 is drawing to a close, we're thinking forward to the new year and what it might bring. At Snoack Studios we like to take this time to think about our goals for the next year and start implementing our plans on making it a most prosperous year.
So we would like to issue this challenge to you all as you're thinking of your goals – what could you do in the new year to propel your business to new heights and expand in new ways? We have some ideas to get you started, keep reading and see how some of these might fit in with your plans.
Social Media
Social media is such a great place to start connecting with new people and trying new things. The power of these sites is that it allows you to expand your reach geographically and socially. Your friends help you make new friends which spreads the word about your business easier than you could on your own. If you're already on Facebook and Twitter, maybe it's time to look into Google+. There are also tons of professional and business-specific social media sites like LinkedIn and Referral Key. Jump on board the social media bandwagon and expand your influence.
Online Marketing
There are tons of ways to market your services online. Facebook provides a great avenue to advertise to specific and targeted groups of people. It's also relatively inexpensive and pretty easy to get started with. Google is also a great place to advertise, you can reach people locally, deciding how much you want to spend and for how long you want your campaigns to run. There are other places to market your services online, look into possibilities and try something new.
Shake It up
Maybe you've already tried some of those things, so maybe it's time to try something new! Think about what's best for your business and your audience. Have you tried:
Participating in Groupon, Living Social or another coupon site
Networking in your community
Partnering with another complementary business
Teaching a class or hosting a webinar for your company
It's going to be different for each business, so think what's best for you and your company. But definitely try something new! Step out of the box and your comfort zone and reach new heights this year. What are your plans for the new year and new things to try?
Cheers to a wonderful and prosperous year for you and your business!
0 Comments »
No comments yet.
RSS feed for comments on this post. TrackBack URI
Leave a comment